Discover more from Overcoming Bias
This is a blog on why we believe and do what we do, why we pretend otherwise, how we might do better, and what our descendants might do, if they don't all die.
Over 11,000 subscribers
This paper is two years old now, but still seems big news to me: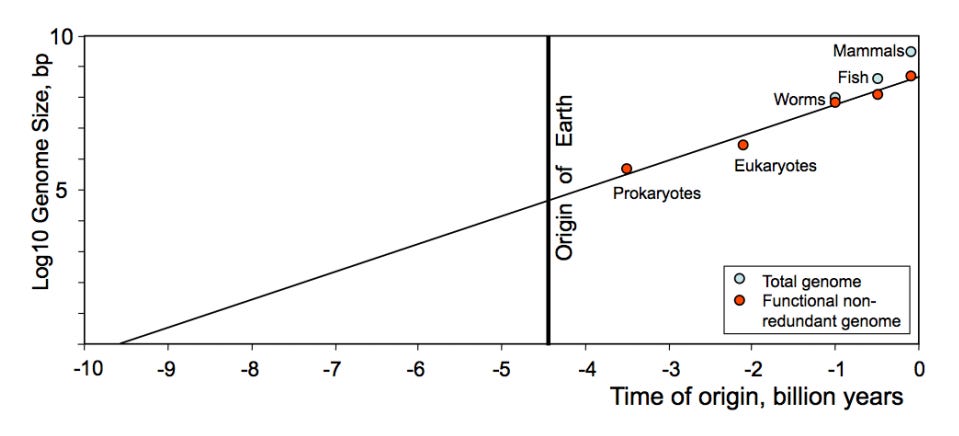 Genetic complexity, roughly measured by the number of non-redundant functional nucleotides … Linear regression of genetic complexity (on a log scale) extrapolated back to just one base pair suggests the time of the origin of life = 9.7 ± 2.5 billion years ago. … There was no intelligent life in our universe at the time of the origin of Earth, because the universe was 8 billion years old at that time, whereas the development of intelligent life requires ca. 10 billion years of evolution. (source; discussion; HT Stuart LaForge)
That seems remarkably close to the age of the universe, 13.8 billion years. Yes it might be a coincidence, but we have other reasons to suspect life began before Earth. So I take this as a substantial if hardly overwhelming confirmation.