Discover more from Overcoming Bias
This is a blog on why we believe and do what we do, why we pretend otherwise, how we might do better, and what our descendants might do, if they don't all die.
Over 11,000 subscribers
The most interesting thing I learned at the Symposium last weekend was this two year old paper on a survey about enhancement.  Its main result was that the more people considered a feature to be a key part of their identity, the less they wanted to improve it.   Few folks want to improve their empathy, self-confidence, or self-control, while more folks want to enhance their rote memory, math ability, and wakefulness.   I suspect something similar holds for beliefs: the more important a belief is to our identity, the less eager we are to improve that belief via evidence or analysis.  Beware identifying with beliefs!
The paper's main table: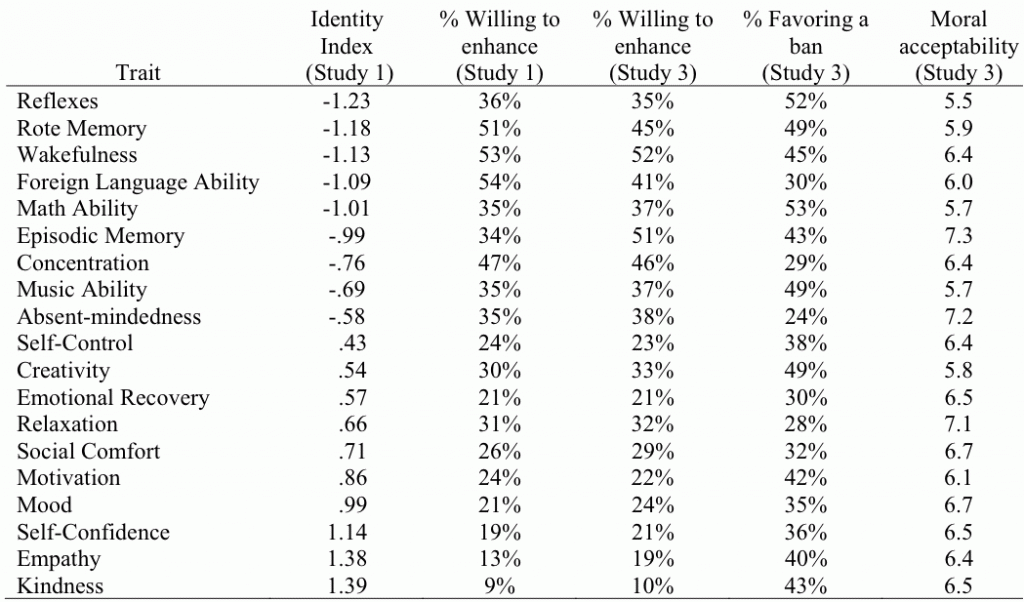 Hat tip to Anders Sandberg.