Discover more from Overcoming Bias
This is a blog on why we believe and do what we do, why we pretend otherwise, how we might do better, and what our descendants might do, if they don't all die.
Over 14,000 subscribers
I've long puzzled over differing interest in history and the future, in both fiction and non-fiction. And I've finally collected some numbers.
Amazon.com says it has 37 million books on offer. Here are the fraction of those books it says are in these named categories: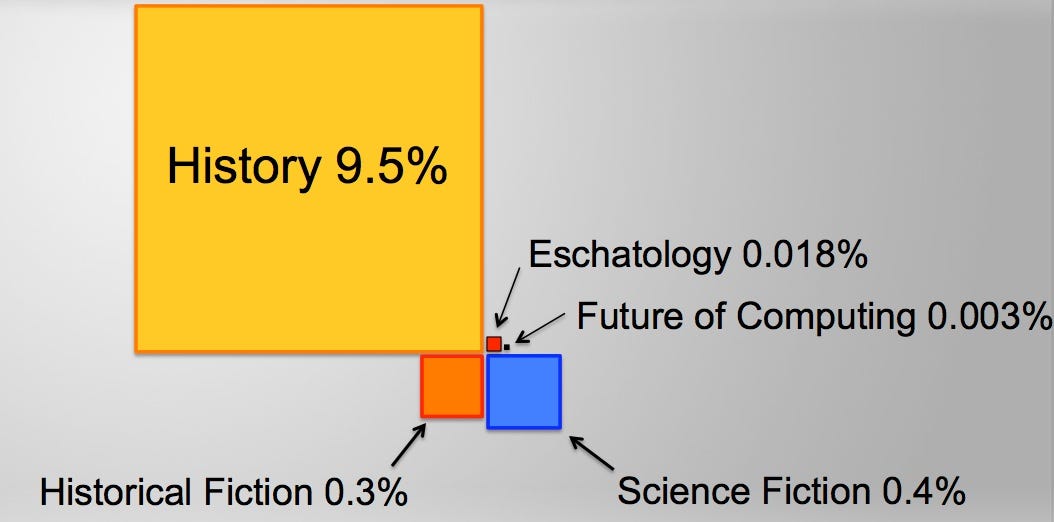 Note that Amazon has no "future studies" category, so I listed the two future-themed categories I found. Here are the fraction of books associated with related keyword phrases: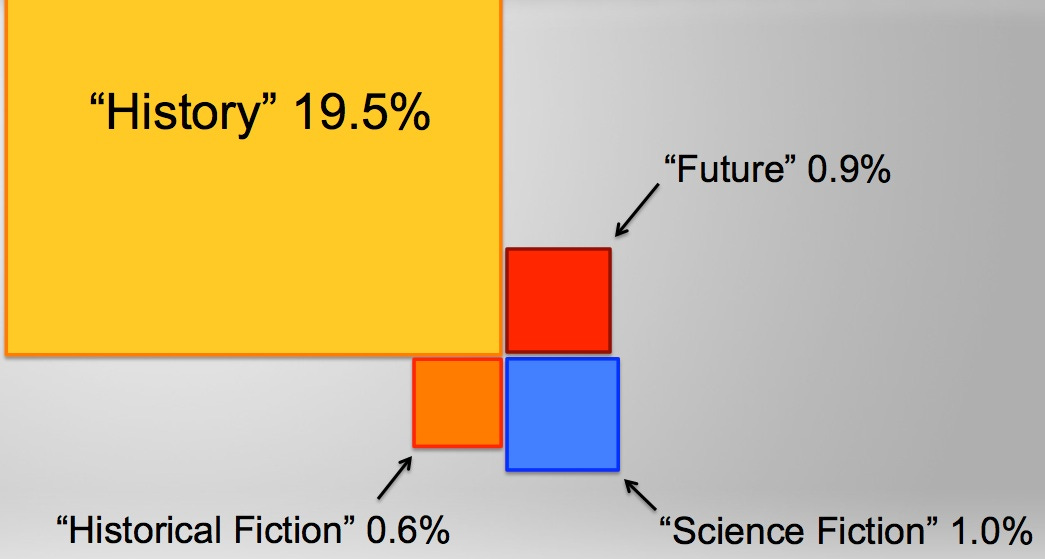 Why the far larger interest in real history, relative to all the other combinations of future/history and real/fictional? It can't just be a simple history vs. future effect, nor a real vs fiction effect – it is some sort of combination effect.